AutoDRIVE: The VFD That Makes Your Life Easier
Published: 1/14/2022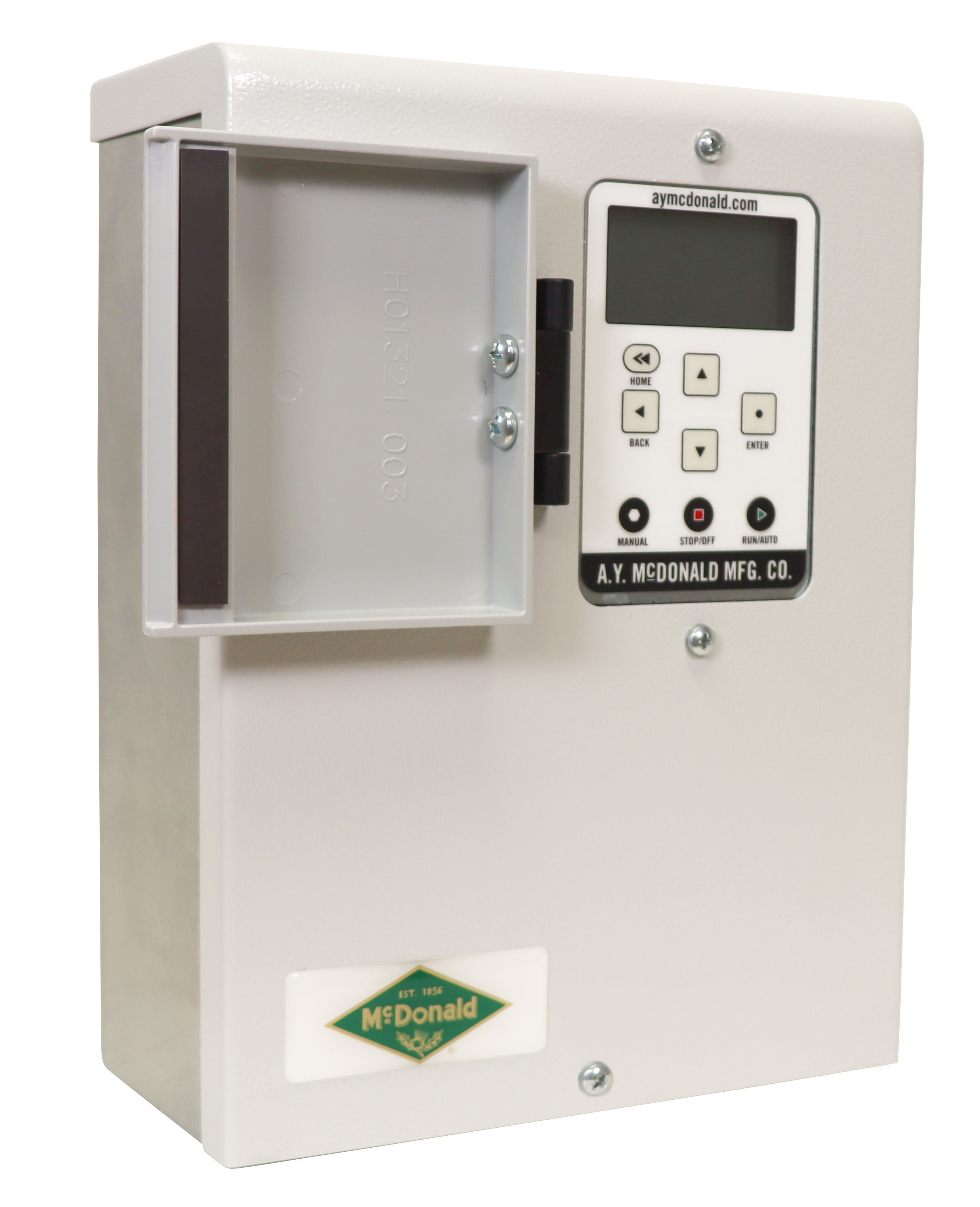 AutoDRIVE: The VFD That Makes Your Life Easier
For decades, submersible pumps have been considered one of the most popular types of pumps used for private well systems in the U.S. This solution is efficient on its own but the addition of a variable frequency drive (VFD) adds consistency and energy savings to the application at hand. While the presence of such technology comes with so many advantages, that doesn't mean the drive itself is user friendly. A.Y. McDonald addresses this industry pain point by introducing a drive that makes VFDs easy, known as the AutoDRIVE.
Easy to select, easy to install, and easy to set up. The AutoDRIVE allows the submersible pump and motor to provide constant pressure in well applications. This innovative solution also provides energy savings and allows for use of a smaller pressure tank. An additional benefit is the protection of the well pumping system. Read more about the AutoDRIVE's features below:
Residential and light commercial applications
Constant pressure – reduced tank size, quick and simple installation
Easy setup
Large graphic display
Custom flexibility
Rugged and compact
NEMA 3R enclosure with insect guards
122ºF temperature rating
Dry well protection
Mounting hardware included

The AutoDRIVE is available in single phase (115V/230V; 1/3 to 2HP; 2-wire and 3-wire motors) and three phase (230V; 2HP, 3 HP, and 5 HP). The drive itself is lightweight, consists of a rugged steel construction, is field serviceable, and contains a backlit screen and intuitive interface. Set up constant pressure in five steps or less while also having the option to customize complete control capabilities for all pumping applications.

You spoke and we listened. Enhance your existing submersible pump and motor application with a solution that's programmed for success. A lot of work went on behind the scenes to bring the concept of the AutoDRIVE to fruition because our customer – the Boss – requested it! While in the business of making water work for your community, we consider that just the starting point to how much value our products and services can bring to your life.

For more information about the AutoDRIVE and the many features and benefits surrounding this new innovative product, call our customer service department at 1-800-292-2737 or fill out a contact us form on our aymcdonald.com website.