Evolution of A.Y. McDonald Zinc Coatings
Published: 11/20/2023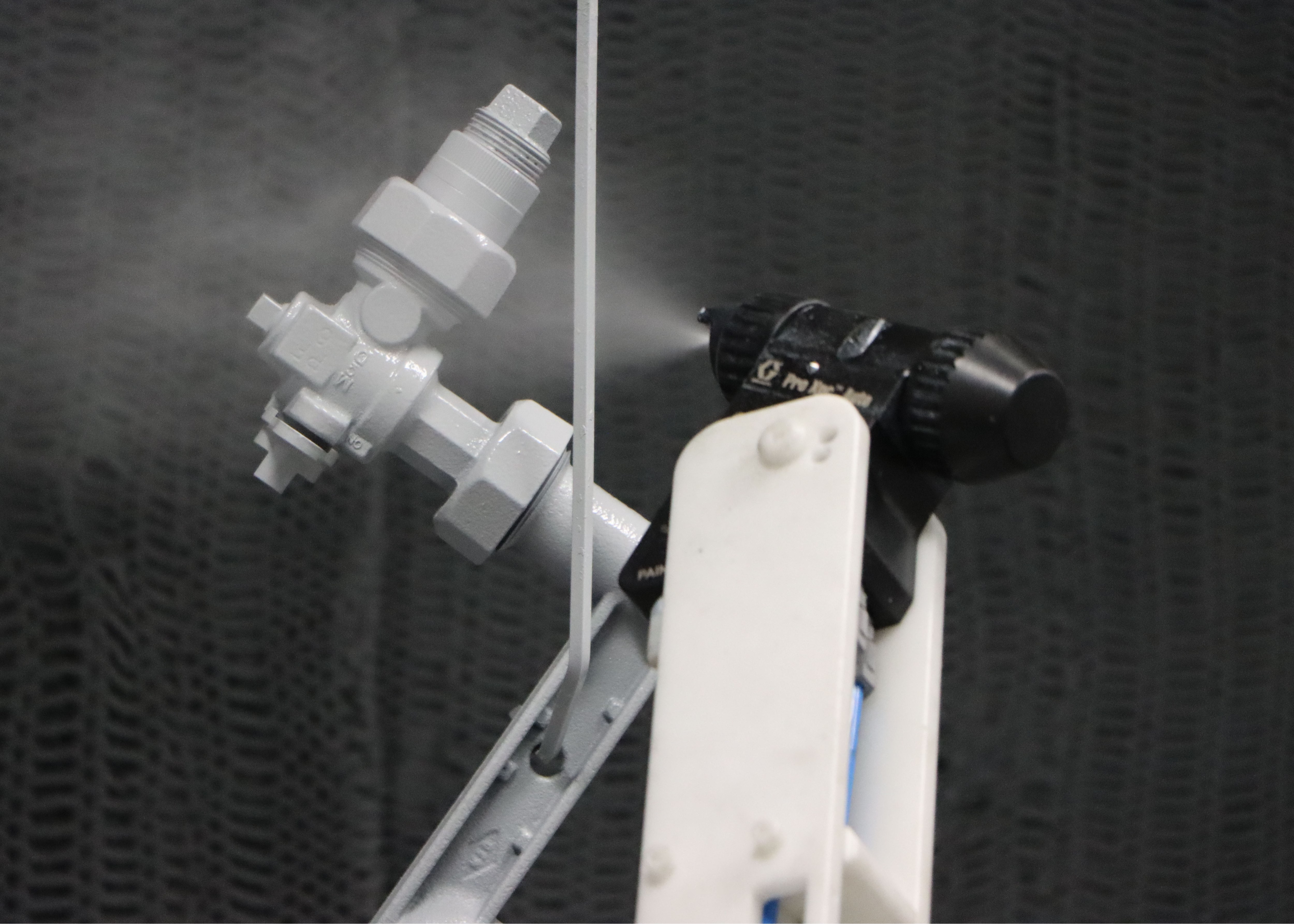 The Evolution of A.Y. McDonald Mfg. Co. Zinc Coatings for Natural Gas Products
In general, a coating is defined as a thin layer or covering. In the natural gas industry, the application of coatings on the parts that make up the natural gas meter set is an efficient way of reducing the effects of corrosion on the material. In addition, this may improve performance and reduce wear to extend the lifespan of the part.
Zinc is particularly known to improve corrosion resistance on iron products by keeping out moisture and oxygen. Knowing this, A.Y. McDonald Mfg. Co. has been providing zinc coating options for natural gas products since the 1960's. As technology in the industry has evolved over time, so have our coating applications. Over the decades, this would include hot dip galvanized, electroplated zinc, and ArmorGalv® Thermal-Diffusion Zinc.
The ASTM standard lists multiple tests for measuring corrosion and the salt spray test per ASTM B117 is the most common. The procedure includes the following criteria:
Materials are placed in a salt fog chamber
5% sodium chloride (NaCl) solution atomized at 95ºF with a neutral pH of 6.5-7.2
Parts kept continuously in fog without touching any other metallic or corrosive material
Materials are checked periodically for rust or decay
Testing duration is determined by the manufacturer
For comparison purposes, A.Y. McDonald implemented a salt spray test on all three of our zinc coatings. The test validated what we already know: while all three options performed well, the ArmorGalv® Thermal-Diffusion Zinc Coating presented the best results. ArmorGalv® allows A.Y. McDonald Mfg. Co. natural gas products' corrosion protection to go from better to best!